Perkembangan kebutuhan bisnis serta regulasi harus dipenuhi oleh Core System perusahaan. Implementasi Core System yang tidak sesuai dengan kebutuhan mengakibatkan permasalahan operasional yang berdampak buruk bagi proses bisnis perusahaan.
Bagaimana trend dan state of the art core application system 2012 meliputi Enterprise Resources Planning (ERP) dan core banking system ?
Bagaimana menentukan kapan sebuah core application harus diupgrade atau bermigrasi ke sistem yang lebih tinggi ?
Bagaimana karakteristik aplikasi mulai dari fungsionalitas hingga performansi?
Bagaimana framework yang baik untuk mereview dan mengases untuk menentukan apakah sistem core perusahaan perlu untuk migrasi atau upgrade ke sistem yang baru?
Bagaimana melakukan justifikasi dan menentukan feasibility core application untuk migrasi ke sistem yang lebih tinggi, melalui studi kasus Core Banking System?
Bagaimana implementasi core application yang baik, melalui studi kasus Enterprise Resources Planning ?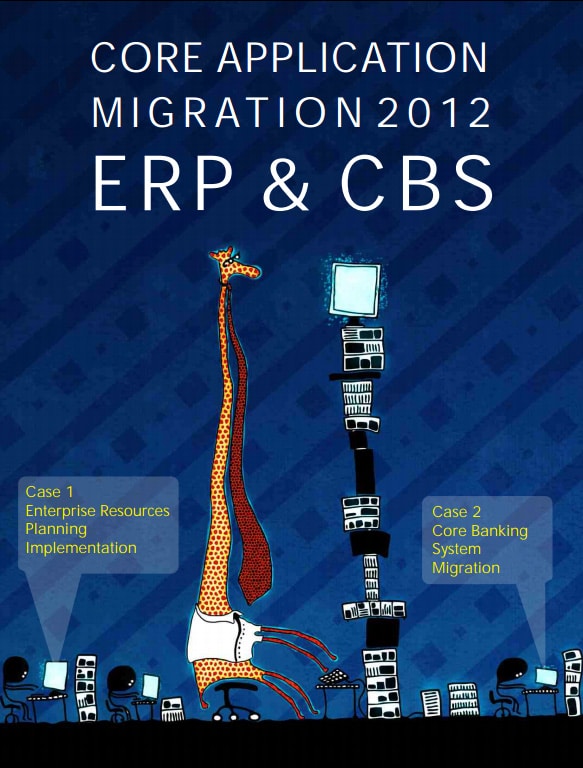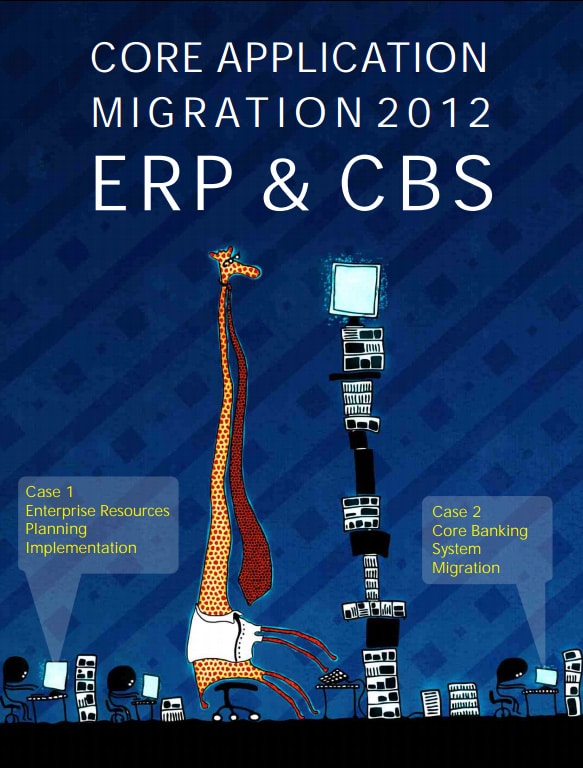 [message type="info"]
Pelaksanaan: :
Kamis-Jumat, 20-21September 2012
Hotel Aston Primera,
JlDr. Djunjunan 96, Pasteur Bandung
Agenda:
Kamis, 20 September 2012
09.15 – 09.30
Morning Coffee/Tea & Registration
09.30 – 11.30
State of The Art, Trends and Issues on Core Application Systems 2012 : a) General Application Trends and Issues , b) Core Banking System c) Enterprise Resources Planning
11.30 – 13.00
Prayer & Luncheon
13.00 – 14.30
Understanding Application Characteristics : From Functionality to Performance
14.30 – 15.00                                   Afternoon Coffee Break
15.00 – 16.30
Framework For Deciding Core Application Review Migration
11.30 – 12.00
Closing
Jumat, 21 September 2012
08.00 – 09.30
Case Study: Core Banking System Migration
09.30 – 10.00
Morning Coffee
10.00 – 11.30
Case Study: Enterprise Resources Planning Implementation
11.30 11.40
Penutup
11. 40- 14.00
Prayer & Luncheon
 [/message]
Untuk informasi lebih lanjut, silahkan menghubungi :
Telepon : 022-7101403
Fax : 022-7271057
Email : [email protected]
HP: Intan (0815 6021 012), Bambang (0811 220 401)