Bandung (25/10/2013) menjadi tempat pertama kali diadakan konferensi Cyber Security (CYSE) di Indonesia. Acara bertajuk Cyber Security Echancement and Cooperation ini menjadi pembuktian kerjasama Korea Selatan dengan Institut Teknologi Bandung (ITB) yang bertujuan menciptakan ahli-ahli Cyber Security di Indonesia.
Dalam kerjasama tersebut, pihak Korea Selatan melalui KOICA (Korean International Cooperation Agency) membantu membangun gedung Cyber Security Reserach and Development (R&D) Center di ITB Jatinagor serta mendatangkan tenaga ahli Korea Selatan untuk memberikan program edukasi.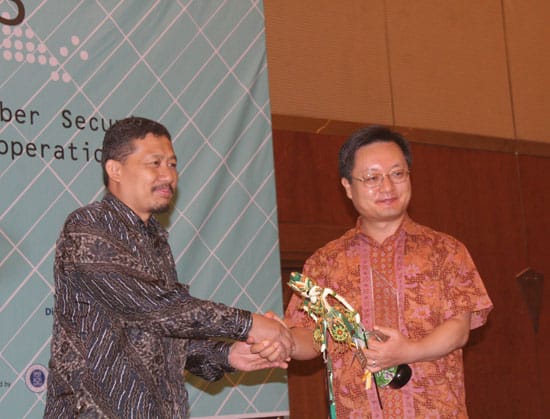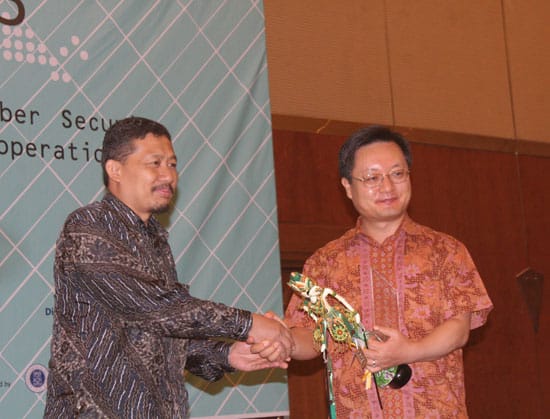 R&D Center di ITB nantinya akan membuka kelas Master degree program for Engineers, master degree program for Executive dan Short-tem Training Program. Selain itu akan ada program R&D and Consulting yang meliputi Technologi and product development, Theoritical and Technical R&D Operations, dan Consulting service in Cyber Security.
Acara yang diadakan di Hotel Preanger, Bandung ini dibuka oleh pidato dari Prof. Dr. Wawan Gunawan A. Kadir, MS (ITB), Byung Gwon Kim (Korea Embassy of KOICA), dan Dr. Subekti (Universitas Pertahanan). Selain itu juga hadir sebagai pembicara Lim Chae Ho, Dr. Dimitri Mahayanan, M.Eng., CISA.
Tak hanya itu, perserta konferensi CYSE dapat mengikuti dua kelas yang membahas dua tema berbeda, yakni Indonesia Cyber Security Responsibility & Correspondence dan Cyber Security Tecnology.
Acara konferensi CYSE ini diselenggarakan oleh Dirjen Dikti bekerjasama dengan Korea Selatan. Diorganisir oleh Sharing Vision dan MarkAny, serta didukung oleh ITB dan DagoIT.(**)