Menurut Akamai dalam State of the Internet Q1 dan Q2 2014, kecepatan rata-rata internet global naik 21%. Sedangkan di Indonesia, kecepatan internet hanya naik 4%. Maka dari itu peringkat kecepatan internet Indonesia turun dari Q1 2014 pada peringkat 93 ke peringkat 101 dunia di Q2 2014.
Ketua Dewan TIK Nasional, Ilham Habibie mengetakan bahwa pemerintah harus bersinergi dengan pihak swasta untuk mewujudkan rencana pengembangan broadband. Jika pembangunan infrastruktur pita lebar ini terlambat, maka kita akan sangat tertinggal ketika Masyarakat Ekonomi Asean mulai efektif tahun depan.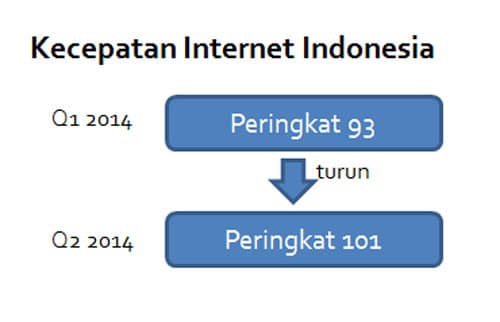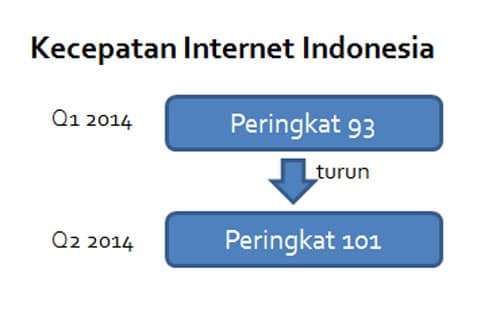 Pemerintah juga telah mengeluarkan Rencana Puta Lebar Indonesia yang akan selesai pada 2019. Dalam rencana tersebut, target penetrasi broadband di perkotaan mencapai 30% sedangkan di pedesaaan 6%. Harga layanan broadband ditekan tidak boleh melebihi 5% dari total pendapatan per kapita.