Di awal tahun kuda ini, Sharing Vision mengawali workshopnya dengan tema "Pengadaan Teknologi Informasi 2014: Pengadaan Lisensi Aplikasi" di Hotel Aston Primera Pasteur.  Acara ini berlangsung selama dua hari, mulai dari 23 hingga 24 Januari 2014.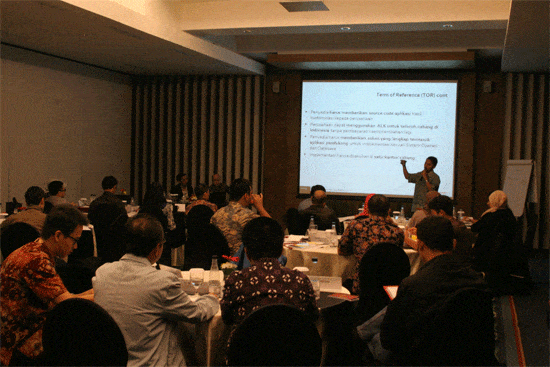 Workshop dibagi dalam lima sesi. Sesi kesatu membahas gambaran Pengadaan Teknologi Informasi di Indonesia 2014. Sesi kedua dilanjutkan setelah jeda makan siang dengan membahas Framework & State of The  Art Pengadaan Lisensi Aplikasi. Sesi terakhir di hari pertama ditutup dengan membahas  Aspek Legal Pengadaan Lisensi Aplikasi
Hari kedua diisi oleh dua sesi, sesi keempat dan kelima yaitu studi kasus dan konsultasi gratis bersama pembicara Ali Akbar, ST. MT. dan Dr. Danrivanto Budhijanto S.H. L.L.M.
Acara ini diikuti oleh 33 peserta dari beberapa instansi, diantaranya Bank Sulselbar, Bank BRI Syariah, Bank BRI, Bank Kalsel, Bank Jatim, Perum Perumnas, dll.