Sharing Vision menjawab bagaimana kiat sukses layanan e-Channel di Indonesia. Jawaban tersebut dibahas pada workshop kali ini e-Channel Update and Trends: E-Channel Map, ATM Business Review, E-Channel Remittance, Branchless Banking, Migration to Chip Card.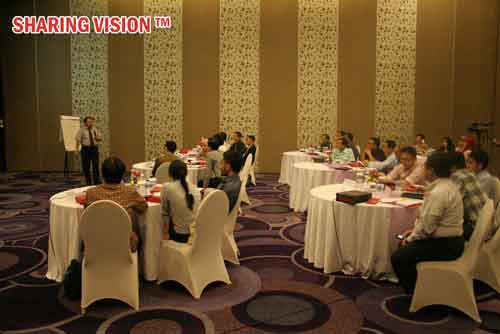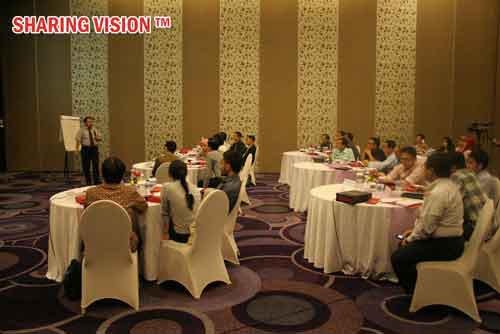 Workshop yang diselenggarakan di hotel Aston Primera Pasteur, Jl. Dr. Djunjunan No. 96 Bandung ini diselenggarakan dua hari. Pada hari pertama, Dimitri Mahayanan sebagai Chief Sharing Vision, Arry Akhmad Arman (Expert Sharing Vision), dan Octavianus Dwi Hartadi (Senior Consultant Sharing Vision) dari Sharing Vision membahas bagaimana peta e-Channel di Indonesia, mengulas bisnis ATM di Indonesia, dan apa saja update layanan e-Channel Remittance saat ini.
Pada hari kedua, workshop yang dihadiri oleh 32 peserta dari bermacam-macam instansi, mayoritas perbankan ini membahas bagaimana state of the art branchless banking di dunia maupun di Indonesia, bagaimana status migrasi magnetic card saat ini dan masalah apa saja yang akan dihadapi.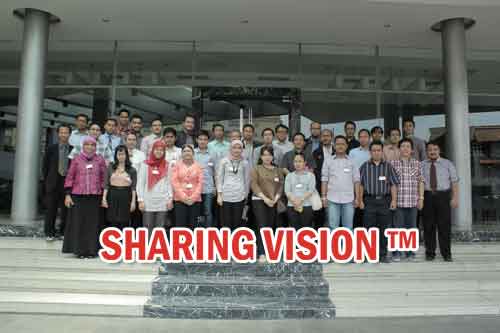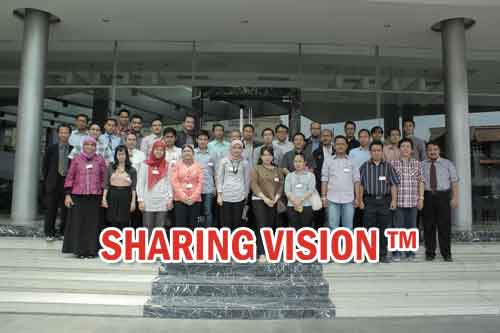 Saat ini terdapat 42 ribu lebih mesin ATM di Indonesia. Pertumbuhan ATM saat ini terjadi pergeseran dimana jumlah ATM terbesar yang selama ini dimiliki BCA telah digeser oleh bank BRI dengan 11.111 ATM-nya. Sementara jumlah transaksi melalui ATM juga mengalami pertumbuhan, salah satunya didorong interkoneksi antarbank. (Ilham Santoso)