Acara workshop SHARING VISION kali ini bertajuk "System Integration", tema tersebut membahas tentang trend dan issue system integration 2013, faktor-faktor yang perlu diperhatikan dalam system integration, system integration architecture yang baik dan tepat, ramework data integration yang tepat bagi perusahaan, system integration dalam e-payment system dan kunci sukses dalam system integration.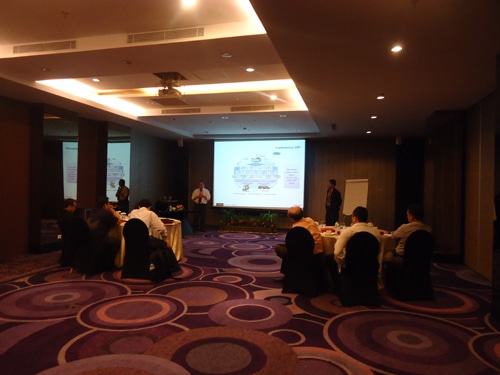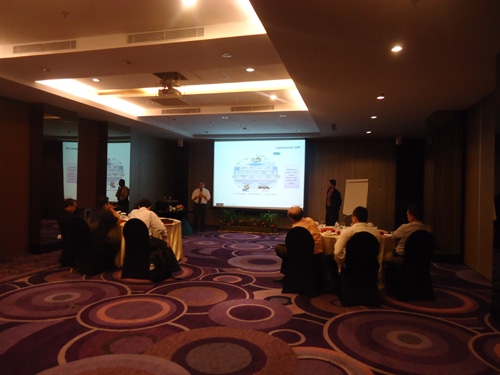 Workshop yang diselenggarakan pada 4 – 5 Juli 2013 di Hotel Aston Primera Jl. Dr. Djunjunan no.96, Bandung ini dihadiri oleh 6 peserta yang memwakili ASRIKINDO, Bank Mandiri, Bank CIMB Niaga, IKOPIN, dan Haidara International.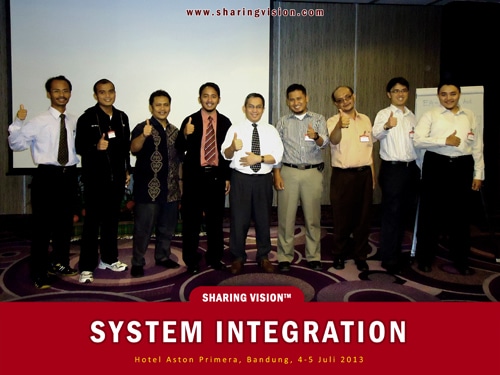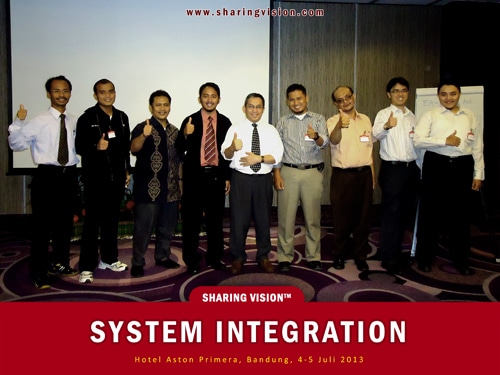 Dalam pembahasan "System Integration" kali ini, SHARING VISION membagi menjadi lima sesi. Ketiga sesi diadakan pada hari Kamis, 4 Juli 2013 yang membahas tentang Systems Integration & Big Data Trends & Issues 2013, Anatomy of System Integration: From Business to Technology, dan Application Integration. Sedangkan dua sesi terakhir membahas tentang Data Integration dan Case Studies: B2B Integration – Super Portal and E-Payment yang diadakan pada hari Jum'at, 5 Juli 2013.
Overall rating