Event telah dilaksanakan : Berminat mendapatkan materinya klik disini >>>
Core System Migration : Trend & State of The Art in Indonesia 2015
(Plus: Real Case Core System Migration in Indonesia)
Bagaimana trend dan state of the art core application system 2015 , baik di dunia maupun di Indonesia?
Bagaimana menentukan kapan sebuah core application harus diupgrade atau bermigrasi ke sistem yang lebih tinggi ?
Bagaimana karakteristik aplikasi mulai dari fungsionalitas hingga performansi ?
Bagaimana framework yang baik untuk mereview dan mengases untuk menentukan apakah sistem core perusahaan perlu untuk migrasi atau upgrade ke sistem yang baru ?
Bagaimana melakukan justifikasi dan menentukan feasibility core application untuk migrasi ke sistem yang lebih tinggi, melalui studi kasus Core Banking System ?
Bagaimana kasus transformasi teknologi informasi melalui kepemilikan license dan source code dalam rangka percepatan time to market dan fleksibilitas dalam pengembangan bisnis?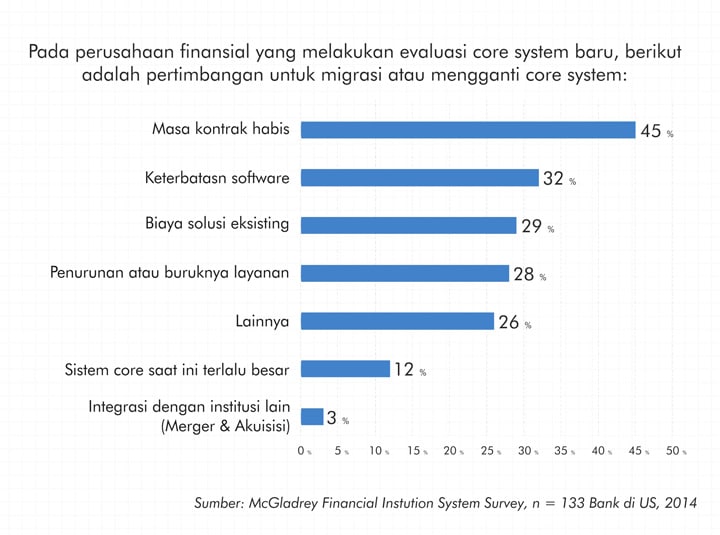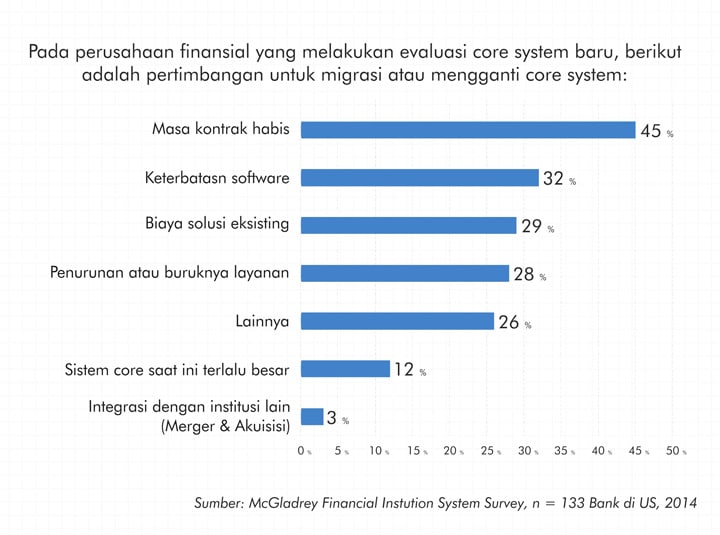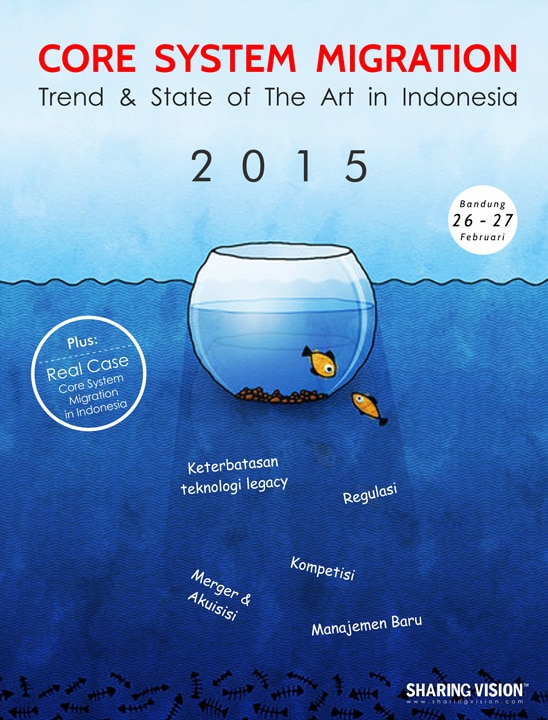 Kamis-Jumat, 26 – 27 Februari 2015
Bandung
Schedule:
Thursday, February 26, 2015

09.15 – 09.30
Morning Coffee/Tea &Registration
09.30 – 11.30
State of The Art, Trends and Issues on Core Application Systems 2015  
11.30 – 13.00
Prayer & Luncheon
13.00 – 14.30
Understanding Application Characteristics : From Functionality to Performance
14.30 – 15.00
Afternoon Coffee Break
15.00 – 16.30
Framework For Deciding Core Application Review Migration
Friday, February 27, 2015

08.00 – 09.30
Case Study (1): Core Banking System Migration (Guest Speaker: Praktisi dari Industri Perbankan di Indonesia)
09.30 – 10.00
Morning Coffee
10.00 – 11.30
Case Study (2): Transforming Your Enterprise through License and Source Code Ownership (Kasus Nyata di Indonesia)
11.30 – 11.40
Penutup
11.40 – 14.00
Prayer & Luncheon
Informasi & Registrasi:
Bambang (0811220401)
Intan (08156021012)
Amir (08179284535)
E-mail:
[email protected]
[email protected]
[email protected]
[email protected]
Phone : 022-7101403      Fax: 022-7271057
Website : www.sharingvision.com