Perkembangan kebutuhan bisnis serta regulasi harus dipenuhi oleh Core System perusahaan. Implementasi Core System yang tidak sesuai dengan kebutuhan mengakibatkan permasalahan operasional yang berdampak buruk bagi proses bisnis perusahaan.
Bagaimana trend dan state of the art core application system 2012 meliputi aplikasi di perbankan, perusahaan telekomunikasi, aplikasi tiket  online pesawat, dan Enterprise Resources Planning (ERP) ?
Bagaimana menentukan kapan sebuah core application harus diupgrade atau bermigrasi ke sistem yang lebih tinggi ?
Bagaimana karakteristik aplikasi mulai dari fungsionalitas hingga performansi ?
Bagaimana framework yang baik untuk mereview dan mengassess untuk menentukan apakah sistem core perusahaan perlu untuk migrasi atau upgrade ke sistem yang baru ?
Bagaimana melakukan justifikasi dan menentukan feasibility core application untuk migrasi ke sistem yang lebih tinggi, melalui studi kasus Core Banking System?
Bagaimana menentukan requirement dan menentukan perhitungan harga perkiraan sendiri (HPS) untuk aplikasi core perusahaan yang baru, melalui studi kasus Core Banking System?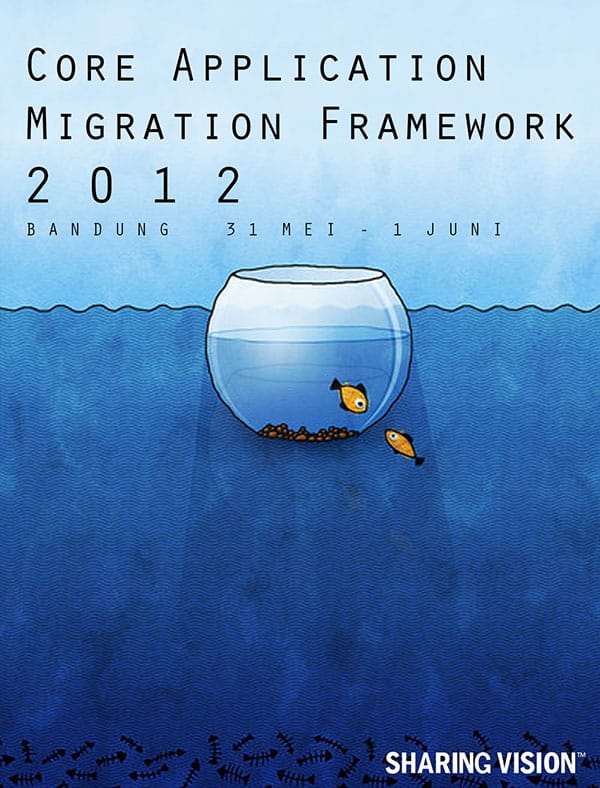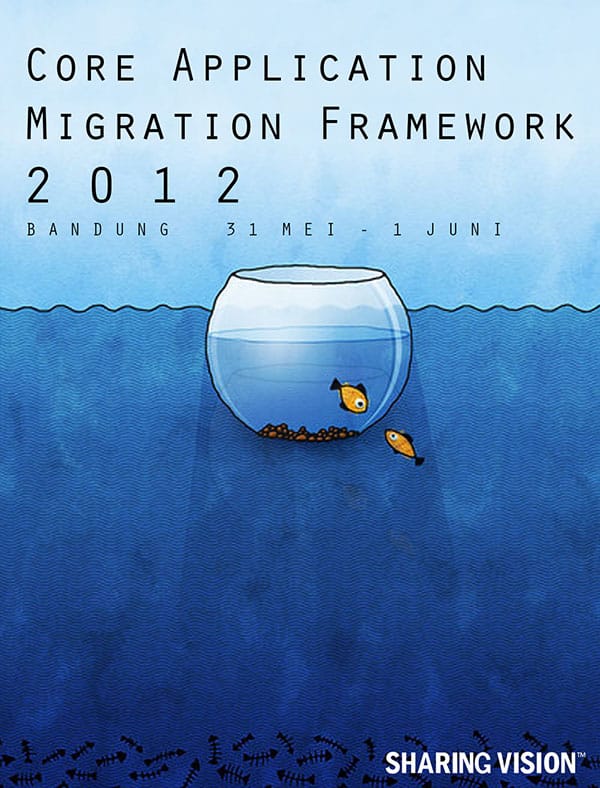 [message type="info"]
Pelaksanaan::
Kamis-Jumat, 31 Mei – 1 Juni 2012
Hotel Aston Tropicana,Jl Cihampelas 125 -129, Bandung
Agenda:
Kamis, 31Mei 2012
09.15 – 09.30
Morning Coffee/Tea & Registration
09.30 – 11.30
State of The Art, Trends and Issues on Core ApplicationSystems 2012 :

a) General Application Trends and Issues,

b) Core Banking System,

c) Telecommunication Billing System,

d) Airplane Online Ticketing,

e) Enterprise Resources Planning

11.30 – 13.00
Prayer & Luncheon
13.00 – 14.30
Understanding Application Characteristics: FromFunctionality to Performance
14.30 – 15.00
Afternoon Coffee Break
15.00 – 16.30
Framework For Deciding Core Application ReviewMigration
11.30 – 12.00
Closing
Jumat, 1 Juni 2012
08.00 – 09.30
Case Study: Justifikasi, Feasibility dan TCO Estimation(Core Banking System)
09.30 – 10.00
Morning Coffee
10.00 – 11.30
Case Study: CBS (Core Banking System) Migration
11.30 11.40
Penutup
11. 40- 14.00
Prayer & Luncheon
[/message]