Perkembangan Broadband di Indonesia
Topics :
Digital Business & Technology
Dari Kuartal Kesatu sampai Kuartal Kedua 2014, kecepatan internet rata-rata seluruh dunia naik 21%. Sedangkan kecepatan internet rata-rata di Indonesia hanya naik 4% (sumber: Akamai, State of the Internet Q1-Q2 2014). Maka dari itu Indonesia turun 8 peringkat ke peringkat 101 di daftar negara-negara yang memiliki akses internet cepat.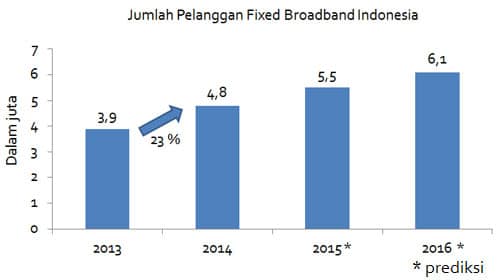 Rencana Pita Lebar di Indonesia tahun 2014-2019 memiliki target penetrasi perkotaan 30% dan pedesaan 6%. Sedangkat target harga layanan boradband hanya 5% dari total pendapatan per kapita.