Sharing Vision™ Indonesia e-Channel Update 2015 and Security Solution
Topics :
Digital Business & Technology
Kali ini Sharing Vision mengadakan Workshop bertajuk Indonesia e-Channel Update 2015 and Security Solution di Hotel Aston Primera Pasteur, Jl. Dr. Djunjunan No. 96 Bandung. Kegiatan bulanan ini diadakan pada tanggal 25 -26 Juni 2015.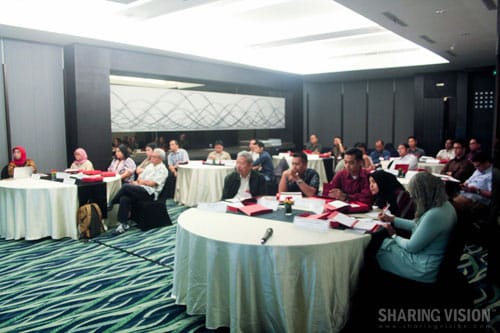 Selain para expert dari Sharing Vision seperti Dr. Dimitri Mahayana dan Dr. Ir. Arry Akhmad Arman, MT. hadir pula guest speaker Ricky Satria, M.B.A perwakilan dari Bank Indonesia yang membahas Pengembangan & Akselerasi Layanan Keuangan Inklusif di Indonesia: melalui LKD dan Laku Pandai: Visi dan Arah Regulasi, dilanjutkan oleh Dr. Danrivanto Budhijanto, S.H., LLM in IT Law yang mengupas tuntas mengenai Aspek Legal e-Channel (Plus Update PP PSTE 2012).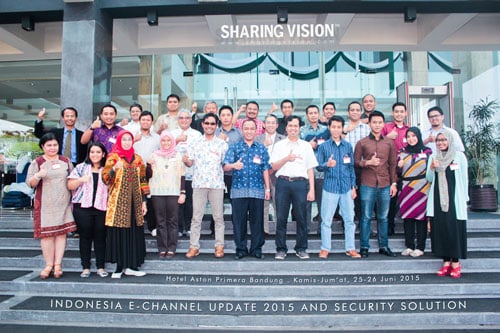 Workshop ini dihadiri 25 peserta dari berbagai Instansi diantarannya Artajasa Pembayaran Elektronis, Bank DKI, Bang BJB, Bank Index, Bank Jateng, Bank Jatim, Bank Mayora, Bank Muamalat, Bank BNI, Indonesia Comnets Plus, Multi Adiprakarsa Manunggal, Multimedia Nusantara, Telkomsel, dan Pindad.